Michael got his license in 1989 and has seen it all … Buyers' Markets, Seller's Markets, a recession or two; he's managed a top producing office, been a columnist, freelance marketing consultant, VP of Business Development …
The thing that always fascinated Michael was the elusive question: Why are some agents so successful while others are barely getting by?
This question became an obsession and is what motivated him to start his interview series. Like Tony Robbins he believes that success leaves clues, so he started to interview the top agents in the country and got them to share their tactics and strategies.
In today's episode, we discuss an innovative marketing strategy Michael uses to connect with people.
In this episode, you'll learn..
Michael isn't true that email is dead?
What can I do to increase the odds of my email being opened?
What is it that makes video so important for REALTORS or any service provider?
Do I need to spend thousands on expensive equipment?
What if I have a face for radio - should I still be doing video?
What do I say on video?
Links and resources mentioned in this episode.
To subscribe and rate & review visit one of the platforms below: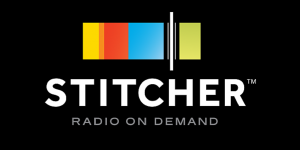 Follow Real Estate Success Rocks on: