Patrick Durkin is a Las Vegas native. Before becoming a real estate agent, he spent several years in Phoenix, AZ as a mortgage banker working with Wells Fargo Private Mortgage Bank and Guild Mortgage Company. His background in finance and the advantage of being raised in Las Vegas give him a real advantage when dealing with clients unfamiliar with the area. Patrick states, "My favorite part of being a real estate professional is finding a solution for each and every client. Everyone has a unique story and serving my clients to play a role in their story with their real estate is one of the most gratifying experiences."
In today's episode, we discuss how to approach challenging expired listings clients, and create results for clients who have so far not had success in selling their property.
In this episode, you'll learn..
Built a $75k GCI pipeline in the first four months of calling expired listings
How to: Calls & direct mail
Call strategies: Vulcan 7 for dialer and data, Tom Ferry Scripts (tweaked once I knew the script), Science fair-style board with scripts and objection handlers.
Mail strategies: White unbranded letter envelope with a letter and flyer showing proof of our past expired listing success stories, handwritten to and from addresses, and a decorative postage stamp.
Appointment strategies: Print out the previous listing MLS and mark it up, red marker, highlight, circled, cross-out all of the mistakes, incorrect data, and other items that kept the home from selling. Inquire about the marketing strategies the previous agent used to try and sell the home. At the end of the day, expired listings are the toughest appointments to get, however, the easiest to convert.
Conversion strategies: EMPATHIZE! How pissed would you be if your home sat on the market with no sale and what you thought was a trusted professional let you down? Pissed! Come from a place of understanding, LISTEN, acknowledge and affirm their pain, finally and most importantly, provide a VERY detailed solution to their problem with your detailed plan to get the home sold. Pearl: Listen to the Tom Ferry podcast with Alan Dalton about "How De-Motivating Your Clients Has Benn Killing Your Bottom Line". Implement these strategies when talking to your prospective clients, don't argue with them, don't make them feel dumb, and for goodness sake, stop talking about yourself and how awesome you are! (HINT: Their last agent talked about how awesome he/she was...look how that turned out)
Links and resources mentioned in this episode.
To subscribe and rate & review visit one of the platforms below: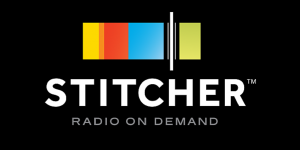 Follow Real Estate Success Rocks on: